Choose The Perfect Shapewear For You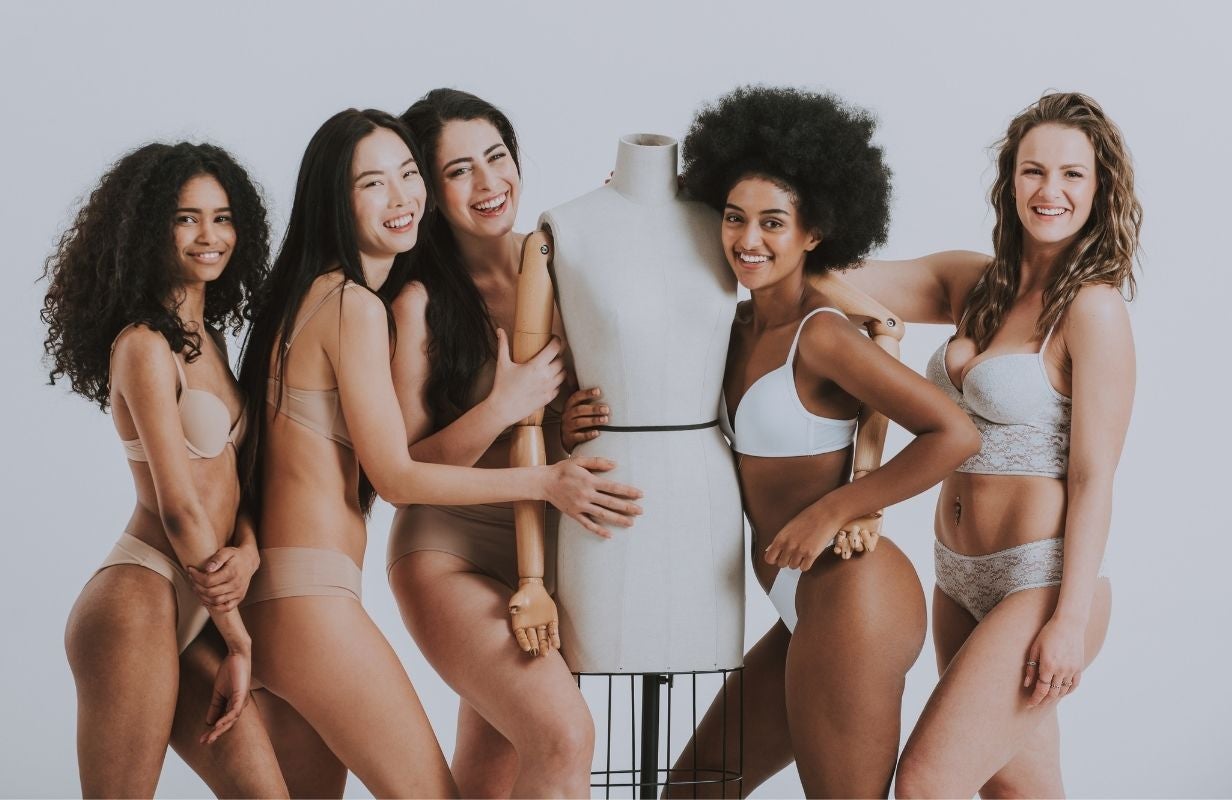 Shapewear is designed to enhance or tuck different parts of your body (hips, waist, thighs…) for a smoother figure. In fact, for many of us, it became an essential piece of everyday wear. Therefore, with the increasing demand, new selections of shapewear are made based on a delicate balance between compression and comfort, with the purpose to satisfy all women's diverse needs.
    Shapewear is not a requirement to look great in your favourite dress or casual clothes. Yet there is no harm to define your natural curves in the most stunning way using the needed shapewear according to what you are wearing.
Whether you are getting shapewear for the first time, or you already have got some in your wardrobe; here are some tips for you to help you choose your best fit.
1-Select Shapewear according to your body shape:
    Knowing your body type would be the first step to find suitable shapewear for you. And you could fall under five female body shapes: apple, pear, hourglass or banana.
Apple: You would have a fuller bust, narrow hips and a full midsection. 
 Tip: You need shapewear that will define your waistline.
Rectangle: Your bust, waist and hips would be at the same extent
 Tip: Your shapewear should define your curves in the proper sections properly
Hourglass: You would have a smaller waist, and your hips and bust would have approximately the same width.
Tip: Your shapewear should control your curves and give you the right compression 
Pear: You would be curvy on the bottom and narrower on your top body.
Tip: You would need shapewear that will enhance your bust or control your bottom body
Inverted triangle: You would have a more enhanced bust that narrows down to the hips
Tip: Your shapewear should define your waist and enhance your bottom body
2-Select Shapewear according to your dress:
    This would be the second step of your process by choosing your best shapewear.
The type of clothes you will be wearing with your shapewear has an important effect on your final outfit look.
If we are talking about strapless dresses or shirts, the under bust shapewear would be perfect as it won't ruin your final look and you will have the result needed (especially if you slip the top of your shapewear under your bra).
Or for the low back garments, mid-waist shapewear will get the sculpting done nicely and smoothly.
3-Base your choice on the measurement guide:
    Believe it or not, choosing the correct size is crucial to have the perfect fitting shapewear. Leaving aside the myth of "Choose one size less to get the compression needed, or one size plus to get more comfort", a smaller size will only get you into trouble.
Women buying shapewear usually have to deal with problems such as rolling down and bulges around the hips. Yet we have come to believe that shapewear is designed to define your natural curves and respect your actual size. 
Therefore, it is recommended to take the measurements needed and check the size chart that refers to your shapewear before buying any size.
    If you are getting new shapewear, you will need to consider two main factors concerning the colours: Your skin colour and the dress you will be wearing.
Nude and black are the most advertised colours in shapewear, yet your skin colour as an example will mainly impact how your shapewear will beautifully look on you.
Most commonly, if you have a light skin tone, any nude colour shade would suit you nicely. And if you are a more brown-skinned lady, maybe you would like to go more for the black colour.
On the other hand, the more the colour of your dress is light, you would need to have a lighter nude tone in your shapewear (so that it doesn't show beneath your dress and ruin your final look).
5- Pick a suitable fabric : 
    When buying clothing pieces, we mainly focus on fit, comfort and the great look. Yet for shapewear, you might need to re-consider another crucial characteristic which is the fabric of your undergarment. 
Of course, you won't want to have an undergarment that makes your dress look perfect on you, but you can't help wearing it during your big event.
Usually, shapewear is divided into categories based on their control range and comfort only. But it is always possible to check the fabric of your shapewear before buying it, to make sure it will be suitable for the season, weather and also your skin needs if you have any allergies.
    To sum up, these were tips that would help you choose the perfect shapewear according to your needs. If you feel that we skipped a tip or you have anything to add, please share with us your feedback below.