7 Clothing Tips For Plus-Size Women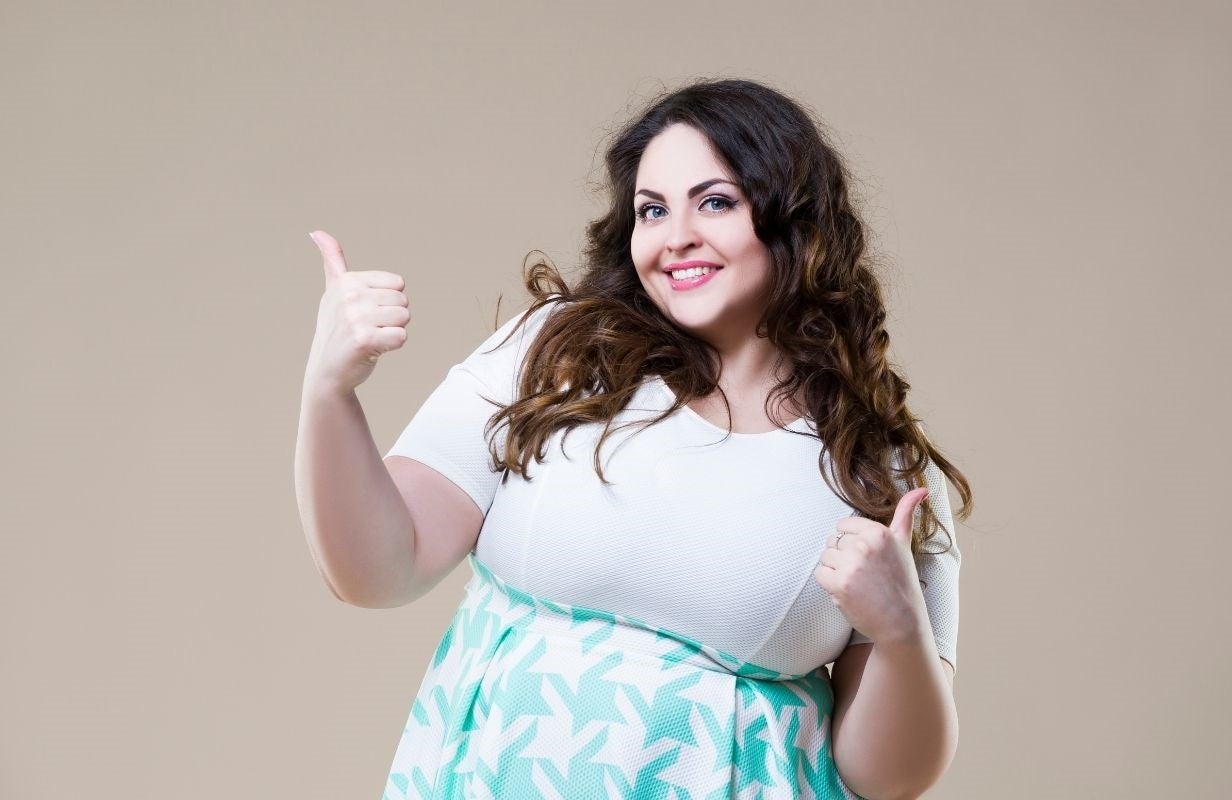 For plus-size women, we are generally advised not to wear specific outfits or piece of clothing. Why? Because they will show off your body imperfections. 
First, every woman is perfect the way she is, and our bodies are all largely diverse. So what you call imperfection here, we call it insecurities. And in this article, I am going to show you how to make peace with your body and feel the freedom to wear whatever you want.
A lady may not recognize it, but the way she believes in her body holds a significant part in boosting her confidence. Therefore, embracing her insecurities would be a crucial step to move forward to enhancing her curves and smoothing her outfits.
Here are 7 ideas to consider while choosing and wearing your clothes as a plus-size lady:
1-Hiding your body in larger cloths is not a great idea:
If your trick is hiding your body beneath oversized layers of bulky clothes to hide your size, you will only make your outfit look unflattering. Rather than doing that, you can choose to wear loose clothes instead of tight ones; and the job is done. 
That way, you will end up living your everyday life as comfy as you want.
At the first note, black colour is sexy and classy, yet it wouldn't hide any insecurities in your body. Which why wearing all in black is only preventing you from shining in your favourite colours.
And as I once read "Colours Speak Louder Than Words"
3-Dare to try new outfits:    
Don't limit yourself, the way you pick your cloths should be enjoying and far away from boring. Of course, I won't be asking you to buy a new style of clothes, yet you can start with your actual outfits, and bring something new to them. Like daring to make new matches in your piece of cloths and colours, would bring some sparkles into your day!
4-Society shouldn't lecture you:
You should know first that the pictures of models on magazine covers or commercial posts are not a reference to beauty standards. Believe it or not, photoshop touch changes a lot in how those models look. 
The reason why you should believe in yourself, embrace your insecurities and follow your own unique style of clothing.
5-Try what you have in your wardrobe:
There are many pieces of clothing you have already bought and are sitting there in your wardrobe waiting for you. Get them all, try them with different clothes, and maybe you will end up with a totally new and stunning outfit that never crossed your mind.
6-Plus size lady can wear printed cloths:
Why do you restrict yourself from wearing prints? This is an outdated style rule. Fashion clothes are made to be worn by EVERYONE. Choose your colours, choose your outfits, and if you like prints, wear them. They will only make you more stunning and confident.   
7-Buy cloths in your right size:
Don't do the "I can wear it later", believe in your actual size and body shape and get the outfit that will fit you. Believe it or not, that will give you more confidence and comfort, rather than just having smaller or larger cloths sleeping in your wardrobe.
To sum up, as a plus-size woman, remember that your fit doesn't define who you are, neither do your clothes. Yet loving your body and making peace with it, would be your secret weapon to always be strong, confident and classy.
Above all, your number one best accessory was and will always be your confidence. And what matters the most is how confident and strong you feel in your skin, wearing any type of clothing. That had been said, when we love our bodies they would give the love back, in an even stronger way!