Shapewear guide: Which Shapewear for Which Dress?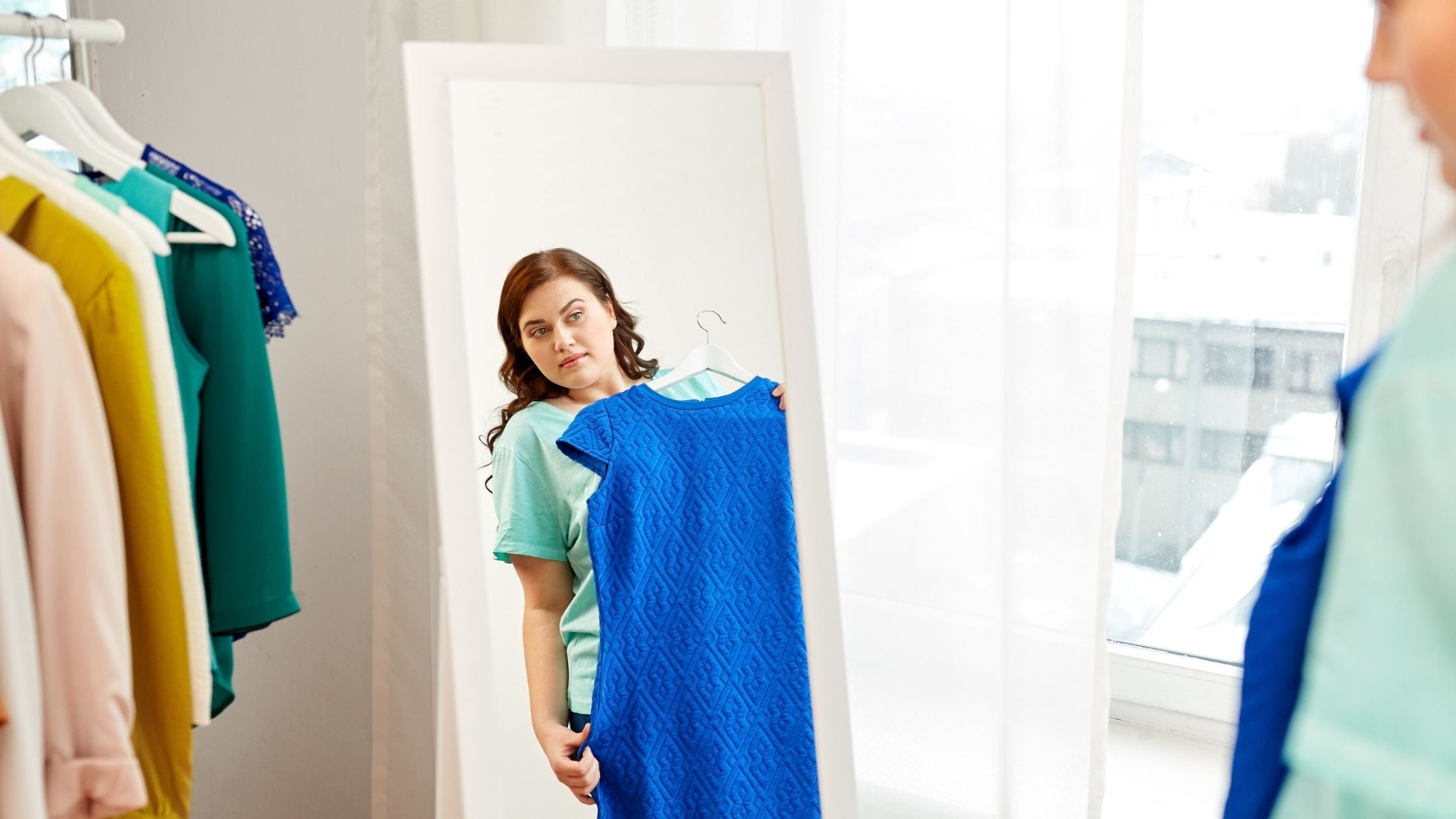 Cocktail, party or maybe a wedding? Your perfectly chosen dress will be more glamorous, accompanied by an enhancing and figure smoothing undergarment.

 

Don't you agree? 
If you are lost about what piece of undergarment lingerie or shapewear you will be wearing underneath your dresses, this guide was made for you!
We will walk you through how to choose the perfect piece of shapewear and undergarments for different types of outfits and let your body curves speak louder! 
Firstly we should know that "One shapewear doesn't necessarily fit all outfits". Different dresses will bring in different figure, different style and will need a different undergarment piece of

 

shapewear.
Discover here what is the best shapewear suitable for your dress silhouette.
1-Off shoulder dresses:
A dress that will showcase your shoulders, yet maintain little covering sleeves, will need a special shapewear undergarment that won't show off on the shoulders' area. This leads us to pick strapless shapewear pieces (strapless bodysuit shapewear, strapless support push-up bra). Or, in case your body doesn't need a boost on the top, a high-waisted shapewear short will do the job perfectly (it will only depend on the length of your dress).
2-Bodycon dresses:
Body-con dresses are the sexy hugging dresses, perfectly made to enhance that hourglass figure you already have, or you will be boosting with your magic key shapewear. For both body types, we advise a full shapewear coverage for a flawless look over your skin. An open-bust shaper or high-waisted shapewear short will give you great results and figure with body-con dresses. You can check out our Seamless shapewear shorts to smooth your silhouette and emphasize your beautiful curves.
3-A-Line dresses:
A-Line dresses are more chosen by ladies with pear-shaped bodies.
Fitting to the waist and smoothly flowing down to the bottom edge, only a minimum shaping effect would be required;of course, depending on each body type. You can go for 
high-waisted Shapewear Shorts
, panties or waist cincher shapewear. They will all give you a smooth figure in your waist area where the dress is tight.  
4-Mini dresses:
Mini dresses are ideal for 
you 
to capture attention and look stunning at a party or special event. This said, the shaping effect will be on the top and won't be expanded over your dress's edges. The perfect shapewear for this style of dresses is the briefs and thongs. They will give you the shaping effect you desire without being noticed by anyone at a party!
5-Maxi dresses:
Who is not fun of maxi dresses? 
Actually, they are nice and 
suitable 
for a casual style. Yet, depending on your shape and size, you may need a little boost and smoothening in your body curves to get the best out of it. Don't worry about that; we've got a suitable shaper for your dress. Shapewear with pantyhose or catsuit will be perfect under your maxi dresses. Giving you the feeling and figure of shaping you desire and being invisible underneath your dresses. However, if you are not fun of a full coverage legging shapewear, you definitely need to check these
high-waisted shapewear shorts
. They will be shaping, enhancing and smoothing your body area between your bras and your knees to give that smooth and shaped hourglass figure.
6-Semi-Sheer dresses:
This is the type of dresses you can see through but not really! 
Well, we found a suitable shapewear piece for this style too. If you are willing to wear a sheer or semi-sheer dress, you first need to get shapewear in the same colour as your dress. And a slip skirt is going to be your perfect fit underneath. This shapewear style will give you the shaping effect you need and will show no lines or layers under your see-through outfit.
This had been said; you can't go wrong with these shapewear styles. Sure, there still are multiple styles of dresses that we couldn't mention in this guide. However, this will help you choose your undergarment shapewear piece for most dresses styles. And if you are confused about any dress style, and you don't know what shapewear to wear with, you still can share with us your concern in the comments, and we'll get you through it!