Benefits of Using Shapewear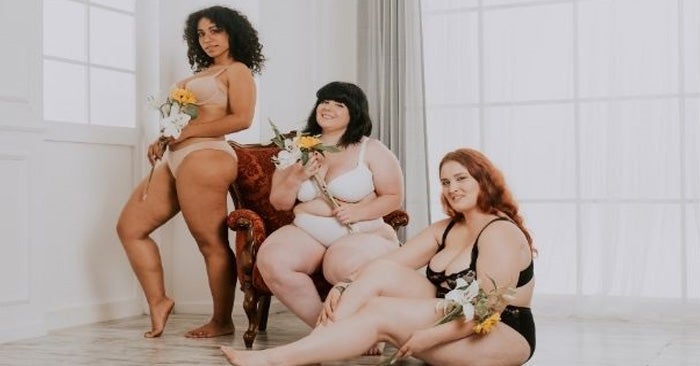 Besides enhancing your look, and smoothing your figure. Shapewear would provide you with an important boost physically and psychologically when worn. Listing here the posture correction first, dispersion of those unwanted few little pounds into more desired body areas and enough confidence about yourself and body.
Let's discover together those unexpected benefits we are getting from wearing shapewear, rather than enhancing the feminine figure!
Of course, a great posture makes anyone look more confident and charismatic. Yet even medically, based on researches, shapewear that supports your back have a huge positive impact on reducing the pain around spines and joints in the back and sides.
Overall, with a certain compression effect, it keeps your body in the correct position and helps you stand up straight.
2-Boost your confidence:
Tummy lifted, back aligned and waist shaped, shapewear boost women's self-confidence and help her build a more positive body image. By enhancing some curves and smoothing others, as she desires, she will be feeling great about her body thanks to that special piece of undergarment. 
More than that, shapewear kindly hugs your body and highlights its curves beautifully. This way you will feel secure and safe whenever you are wearing it.
3-Slimmes your curves:
Good shapewear will help you shape your figure in a smoother appearance. More than that, depending on the compression level of your shapewear, you may instantly look a few inches slimmer, and you would be able to wear some clothes that are smaller than your actual size over neath your shapewear.
4-It is affordable:
Comparing to other weight loss solutions, shapewear is a less expensive and affordable solution to those few little pounds that bother you and to get the shape you aim for.
This is exactly what makes it more often bought not only by plus-size women, but even less curvy women opt for it for a smoother look and a self-confidence boost.
5-Gives you a wider choice in clothing:
We all love to try different outfits and styles of clothing. Yet, using our already laid pieces of clothing in the wardrobe is quite limited. Why? Because this dress will show off my waist larger, and that shirt will not fit on my body smoothly … etc. 
To get rid of all those misconceptions, shapewear is there to solve it all. With different styles (panties, shorts, tights, high-waisted pieces…) and fabrics, you can use most of your wardrobe clothes and try all particular outfits designs you desire, and still look great and enjoy the smooth and sexy figure.
6-It deals with cellulite visibility:
If you are struggling with cellulite and bumps around the thighs, don't worry you are not the only one. A good body shaper will solve the issue!
 Actually wearing shapewear shorts underneath your jeans is ideal for you to achieve the figure you desire. You only need to choose the perfect shapewear for you. 
 What happens is that a body shaper around your thighs will get your curves smoother and reduce the visible look of cellulite bumps underneath clothes. 
7-It is invisible under clothes:
The fabrics of shapewear undergarments are quite different depending on which style and which compression level you are opting for. Yet the invisibility asset is present in most of the shapewear with distinct level. 
Made of highly developed microfibre structure, the transparency of the shapewear material is fairly low underneath the clothes. Consequently, shapewear could be present in all your clothing outfits, and no one around will notice it. Particularly during a special event or ceremony, when you need to look stunning, confident and move freely. 
These were mainly 7 benefits you would get from wearing shapewear that suits your needs.
After all, every woman has the right to look gorgeous and deserves to feel confident and free. Your body is part of you, believe in it and support it to have the best look you are dreaming of. And using shapewear is not something to be ashamed of, that great piece of clothing is there to boost your body curves not hiding them, always remember that!