Why Does Shapewear Roll-Down? And How to prevent that?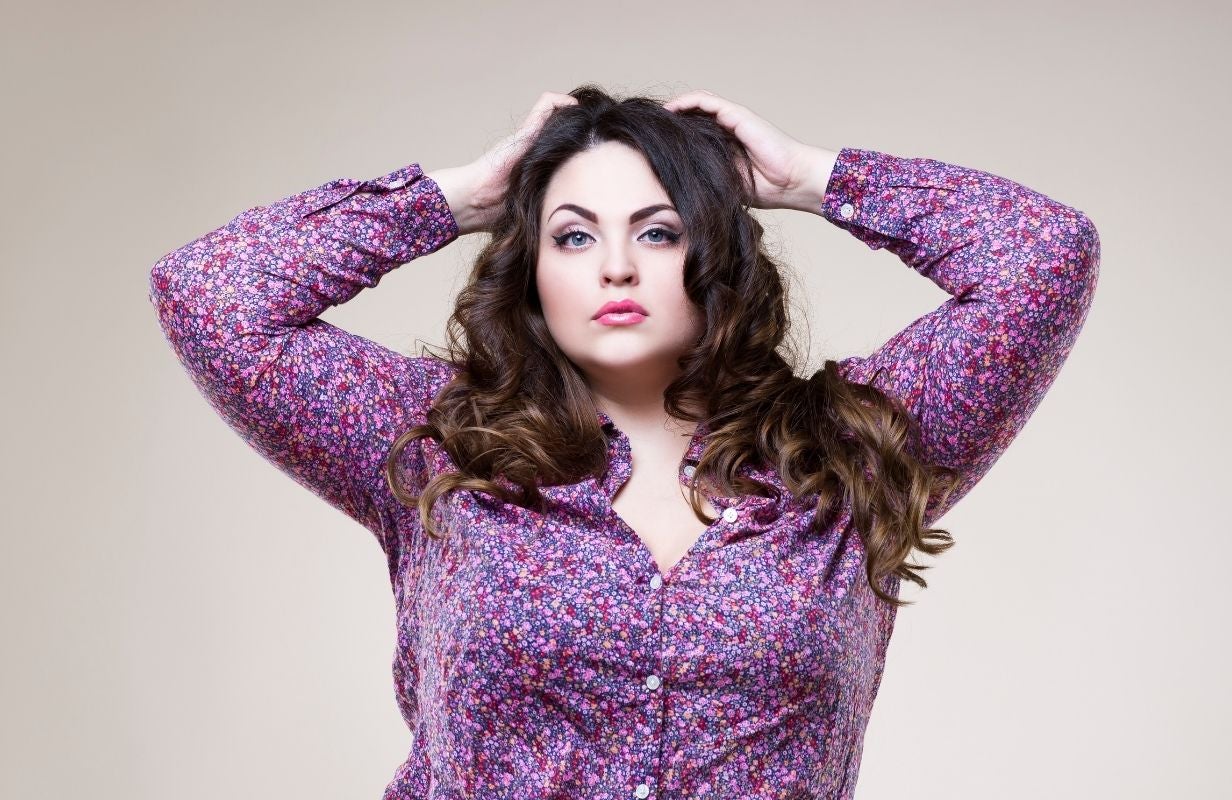 Why is your shapewear rolling down/up and how to prevent that from happening?
Shapewear is your magic key to get the smoothest look you desire in your special events. Wearing that control piece of clothing underneath your dress would give you the stunning look you want to have in your special occasion. It will smooth out your curves and enhance the other areas; to give you that perfect hourglass shape and a sparkle of self-confidence. 
Yet, it is not much classy if people can see a shapewear beneath your dress, awfully bulged on your waist or thighs. Unfortunately, while moving, walking, sitting, and dancing maybe, a shapewear that is not well stuck to your body, won't help stay in place. And it starts rolling down or up around those parts of the body (thighs and waist). Of course, you can't just slip your hand and smooth it all during the whole party, it won't be easy nor a comfy act to do during a special event!
To prevent that from happening, you may need to double-check about buying any shapewear that crosses your feed on social media or any good-looking shapewear that you see in a shop. You may definitely come across the perfect shapewear for your body and dress that way, yet you mainly should consider referring to some tips before choosing a shapewear that will not help you enjoy your event or party.
Obviously you think that all shapewear should stay in place, why would some of them roll down (or roll up if it's a short)? Yet even though shapewear is made from specific fabric with specific quantities of spandex, nylon…etc ; that would never be enough to  prevent them from rolling-down when worn under a dress. Why then shapewear would roll down? 
We will walk you through some reasons why a shapewear would roll-down and how to prevent that from happening, also what's the best shapewear for you.
1-Why does shapewear roll down? 
Yes, say it out loud, SIZE matters! No piece of clothing can be the perfect fit if you are not choosing your correct and suitable SIZE. For shapewear and lingerie, the sizes are mainly different from those of your normal cloths of course. So one thing is important, is that basing the choice of your shapewear size on your usual size of clothing is a totally bad idea. 
Also, not checking chart sizes of the shapewear you are buying is not a great idea neither. Remember, that chart size and those measurements are there for a reason, they are your guide to get the perfect fit of your favourite shapewear. 
The reason we are focusing here on getting your correct size, is that this is the main reason behind your shapewear rolling down. Obviously if you are wearing the wrong size in your shapewear, it won't stick to your skin (worst, it could cause bulges under your bra or around your thighs). Especially if you went with a larger size. Otherwise, for shapewear shorts, your shapewear could also be rolling up around your thighs. 
Other reasons may be due to the fabric of the shapewear and the degree of elasticity, yet, still choosing the wrong size is mainly the common reason behind shapewear rolling-down. 
2-How to prevent your shapewear from rolling-down?
None of us wants to have her shapewear rolling down and ruining her dress and smooth look. If you hate that too, we suggest that you check the following tips to prevent that from happening:
If you go for a size down to get a smoother and slimmer look, all you will get is less comfort, more bulges and a not fitting undergarment. 
Better to choose your correct size based on your hips, waist and thighs measurements to make sure that shapewear will stick perfectly to your skin.
And remember that, shapewear should feel like your own skin. 
Hook shapewear to your bra:
Based on many women's testimonial, this trick would work with any high-waisted undergarment.
Well you only need to get the top of your undergarment or shapewear tucked under your bra band, and the job is done!
This trick may even prevent any visible lines or bulges risk !
Choose your right compression level:
Generally, this could help you if you are switching between shapewear pieces with different compression levels. The fabric of shapewear with a high control level is mainly thicker or us up more plies of fabric to ensure you the heavy support. So if you are going with this level of compression, you already prevent the rolling-down issue to some extent. 
Go with bones or silicone:
After choosing your correct size, this is the greatest solution to shapewear rolling down. We tend to reveal new designs of shapewear with bones on the sides or silicone bands around the waist and thighs, to prevent rolling down and up. Sometimes, some brands are using both the bones and the silicone band to make sure the shapewear will stay in place and give you the smooth look you desire.  
3-What is the best shapewear for you?
We came to believe that bones and silicone bands in shapewear are a great solution to prevent your shapewear from rolling-down or up and help it stay still on your skin. And having these two advantages in the same shapewear would definitely make it closer to perfection. 
    Are you looking for a great quality piece of shapewear with no rolling down issue? 
    We suggest you check our high-waisted shapewear panty and short in the store and get ready for your big event. They both have been designed with a great quality of fabric, that wouldn't do any harm to your skin. And they are featured with both: the bones and the perfect silicone bands around the hips, with a seamless design around the thighs for the shorts. 
Check the details in the store and you can get in touch with our team if you have any concerns or you need any help.