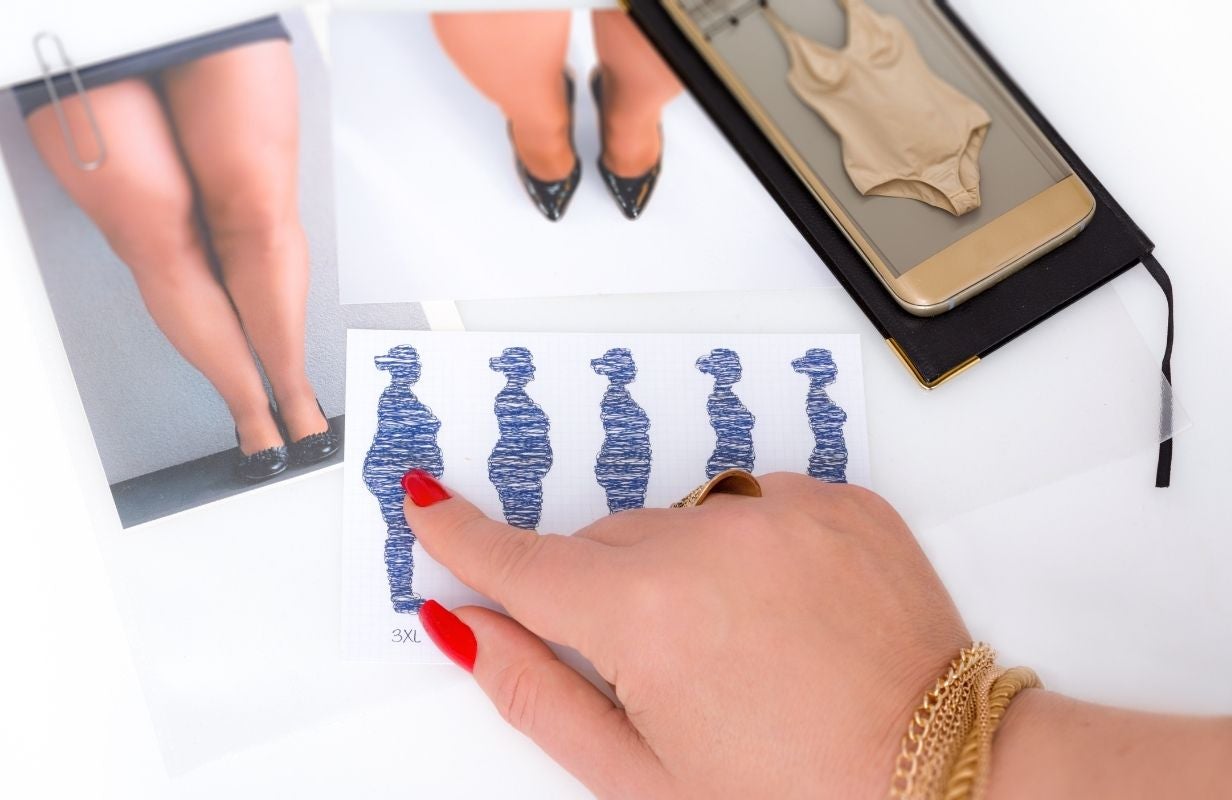 Is shapewear made to remodel the body permanently or only while wearing it? 
This is actually the frequently asked question by many women concerning shapewear and how does it work. Of course, they are all wondering about what does it do to their bodies or what will it do for them if it was their first time to use shapewear. 
Believe it or not, shapewear became an essential piece in all women's wardrobe; many celebrities wear shapewear, whether in their everyday life or even on the red carpet. But the question is "Does putting a control piece underneath your cloths reshape your body forever ?"
Let's clear this up and find out how does shapewear work on your body and whether it is intended to remodel your body into the desired silhouette:
Shapewear is designed for instant reshaping and controlling your curves underneath your outfits. The purpose of putting it undergarment is to smooth some areas in your body that are causing you insecurities (such as love handles, bulges, belly). With different types and levels of compression, you have on the market suitable shapewear for each of your outfits. 
As an instant effect, shapewear gives you the flat belly, smooth thighs and the perfect hourglass shape all women love. All depending on which type of shapewear, for which outfit and which compression level you choose. Yet, that piece of undergarment won't be able to reshape your body into the desired silhouette even after taking it off.
Nevertheless, using waist trainers during workouts and while following a long term slimming plan, with healthy food and organized workout sessions, would be of great help to get you the shape you want.
Scientifically speaking, shapewear works in your waist, middle area and the bottom. Mainly move the fat throughout your body areas, in a way to enhance some and slim the others. It flattens the area around your belly and curbs the unwanted bulges around your hips, to give you that feminine look you're looking for. 
No one can deny that shapewear is a great piece of undergarment that can give you the look you desire in your dress or skirt in a glimpse of a second. Flat abs, or more curves, the suitable shapewear will give you the appearance you desire and boost your confidence in special occasions. With different shapes, shades and sizes it can invisibly be worn underneath any piece of clothing(you just need to get the suitable shade of colour). And, with new technologies of body control, shapewear is now more comfortable and well-qualified for everyday use.    
Overall, shapewear will only guarantee you will have a temporarily great look, smooth shape and more confidence wearing your favourite outfits.